SUPER bioSLEEP GH
SUPER bioSLEEP GH will promote a deep, restful sleep, as well as increasing resting GH levels allowing you to wake more refreshed while attaining a lean physique, and dramatically enhancing recovery between workouts
SUPER bioSLEEP
Stimulate Growth Hormone
Increase Lean Muscle
Burn Body Fat
Improve Recovery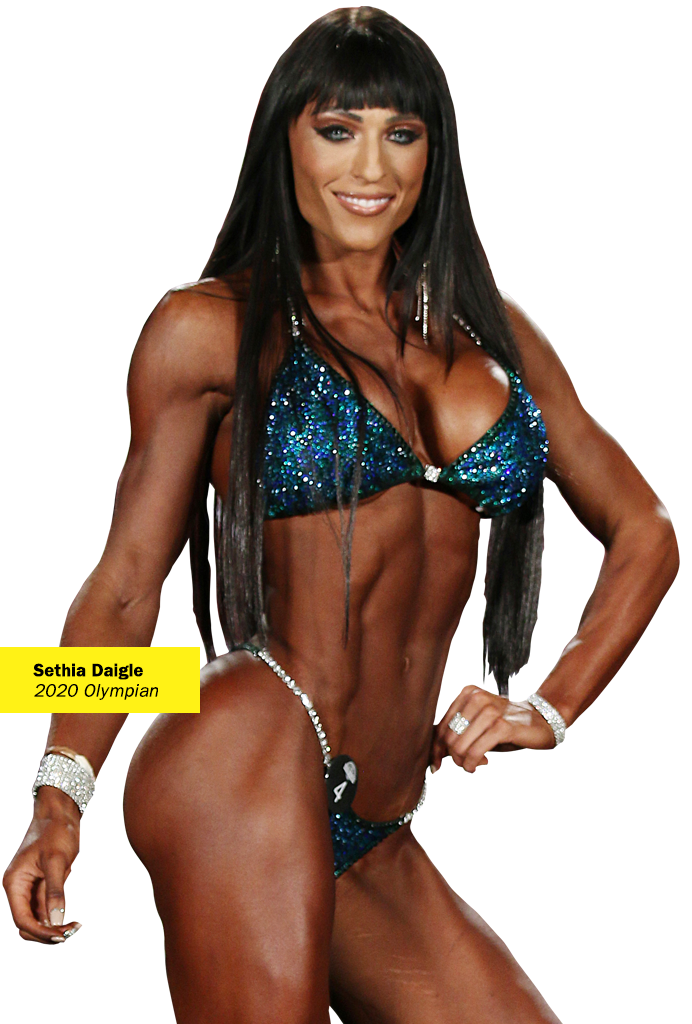 SUPER bioSLEEP GH
Promote a deep, restful sleep, as well as increasing resting GH levels allowing you to wake more refreshed, while attaining a lean, muscular physique, and dramatically enhancing recovery between workouts.
Enhanced Sleep
SUPER bioSLEEP makes every critical minute of sleep count, helping you get into a deeper, more restful, state, and allowing you to wake up refreshed, even on nights when you can't get your required amount of sleep.
Natural GH Production
SUPER bioSLEEP, besides helping you achieve a deeper sleep, is also a powerful growth hormone stimulator. Enhanced GH will increase lean muscle, help the user lose stubborn body fat, and promote an overall sense of wellbeing.
Dosage Dependent Ingredients
As with all Global Formulas products, SUPER bioSLEEP GH is carefully formulated to not only give you the highest quality ingredients, but has the exact dosing protocol, which elicits the desired effect.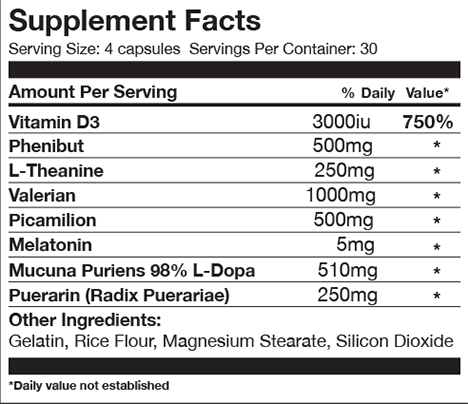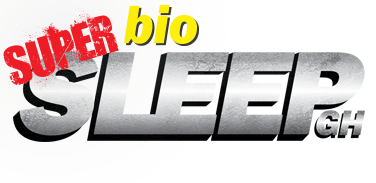 DIRECTIONS FOR USE: As a dietary supplement, take 4 capsules 30 minutes before bedtime, on an empty stomach. To assess your tolerance, begin use with 2 capsules, and work your way up to maximum GH Release. Cycle SUPER bioSLEEP Gh 5 days on, 2 days off for testosterone boosting effect.
Customer Reviews
Write a Review
Ask a Question
@Neeks93 Approved ✅
Have been taking Global formulas Bio Sleep and loving how much better I am sleeping. I only take 2 capsules and feel it's the perfect amount (half the serving size). Here is what I have learned about each ingredient! Vitamin D3 is vital for the absorption of calcium and phosphorus, but also is important for facilitating normal immune system function. (I read that making sure these daily values are met meant the vitamin D had a good appetite suppressing effect) Phenibut is able to help lower levels of over-excitement within the brain. More specifically, it decreases some of the sensitivity of your neurons to the neurochemical messages sent between areas of the brain. Phenibut causes relaxation and in return has sedative properties. L-Theanine promotes relaxation, reduce stress, and improves sleep. This amino acid that found primarily in black and green tea, is partly responsible for the beverage's impact on mood. It appears to alter levels of various neurotransmitters, producing a calming effect that helps counter the stimulating action of the caffeine in tea Valerian is a tall, flowering grassland plant that is known for reducing the amount of time it takes to fall asleep. Valerian has been used in alternative medicine as a means of effectively aiding in treating sleep problems (insomnia). Picamilon is a nootropic used for stress relief, improved mental performance, and anti-aging effects. It often proves a stimulated calm feeling, which makes sense given that it was created by combining GABA and niacin. Melatonin is the natural hormone your body secretes that helps to maintain your wake-sleep cycle (also called "biological clock"). When taken as supplement, the function of melatonin is to mimic the effects of the natural hormone. Drowsiness generally occurs within 30 minutes after taking melatonin Mucuna Pruriens extract, also known as cowitch and velvet bean, is notable for the presence of L-Dopa. L-Dopa (L-3,4-dihydroxyphenylalanine) is an amino acid that can be synthesized in the human body using L-Tyrosine.Many people take Mucuna Pruriens extract for its ability to support brain health, but more and more people are going to it for its reported effects to increase growth hormone levels. Radix Puerariae Lobatae (Ge Gen), also commonly known as Kadzu or Kudzu root, is the root of the perennial Liane Pueraria Lobata (wild.) Its often used to treat exterior syndromes affected by exopathogens, accumulated pathogens in muscles, headache and stiff neck, it is often used in combination with ephedra and cinnamon twig, such as Gegen Decoction for inducing sweats to dispel exopathogens and relieving muscular tension. -@neeks93
06/05/2019
Global Formulas
Heck yes!!!! hahahah I know if it's #neeksapproved then it's good!!! Thank you for this girl!! Best regards, Sethia Daigle Global Formulas Director of Operations IFBB Bikini Pro globalformulas.com - CODE SFIT10 for 10% off all future orders!!! IG: @sethia_ifbbpro
04/03/2020
Dawn W.
United States
best sleep ever
I've tried every sleeping pill , prescription and all natural, and nothing compares to this! I have the best sleep possible for 7 straight hours each night and wake up fully rested and ready to take on the day
03/11/2020
miriam f.
United States
Sleep
This is a great product! I love it and use it every night
03/11/2020
Brady B.
United States
Actually works!
I have a horrible time sleeping. Both getting to sleep and staying asleep. I've tried many things to help, including other fitness type sleep aids. This is the only one that works! I can't take a full dose because I stay asleep so long. Love it! Try it!
01/10/2020
jessica r.
United States
Super bio sleep
Absolutely love super bio sleep! Fast shipping! I had it faster than amazon.