bioSUPPORT
bioSUPPORT is an advanced maximum potency Insulin Support System which helps prevent the storage of body fat during "high carb" meals.
60
Day supply
1 capsule
Servings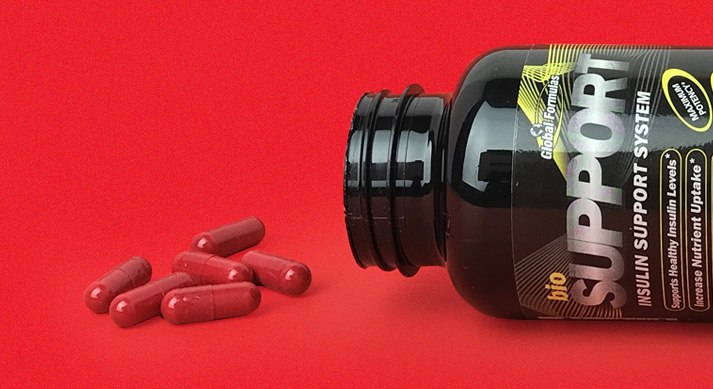 Insulin Support
Supports Healthy Insulin Levels
Increase Nutrient Uptake
Cellular Antioxidant
Take With "High Carb" Meals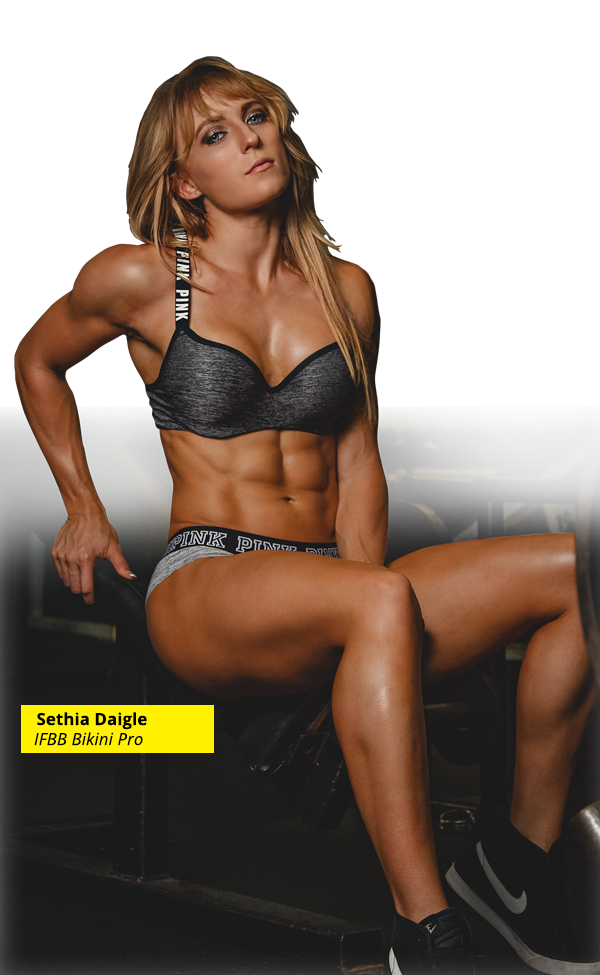 bioSUPPORT
Insulin Support System is an advanced maximum potency Insulin Support System which helps prevent the storage of bodyfat during "high carb/sugar" meals. Prevents insulin spikes which can lead to fat storage, as well as unwanted energy highs and lows.
Supports Healthy Insulin Levels
Maintains even insulin levels which prevents the storage of glucose into adipose tissue (fat cells). By mimicking insulin at the time of high-carb meals, the glucose is redirected into muscle cells; once there, it is slowly released as an energy source.
Increases Nutrient Uptake
The mimicking of insulin helps transport important key nutrients into the muscle cells, allowing for a more complete utilization of nutrients, and enhancing the recovery process.
High Potency Antioxidant
R-ALA (the most potent form of alpha lipoic acid) is also an extremely potent anti-oxidant, which maintains cell integrity, and allows for more complete recovery between workouts.
Prevents Fat Storage
Directs your "carbs" into a better place for utilization, thus preventing the storage of body fat.
Take with "High Carb" Meals
Whether it's complex or fast acting carbs, alcohol or the like, bioSUPPORT will transport the resulting glucose away from fat cells and into muscle cells. bioSUPPORT is an invaluable tool for maintaining a lean physique, even if you cheat from time to time.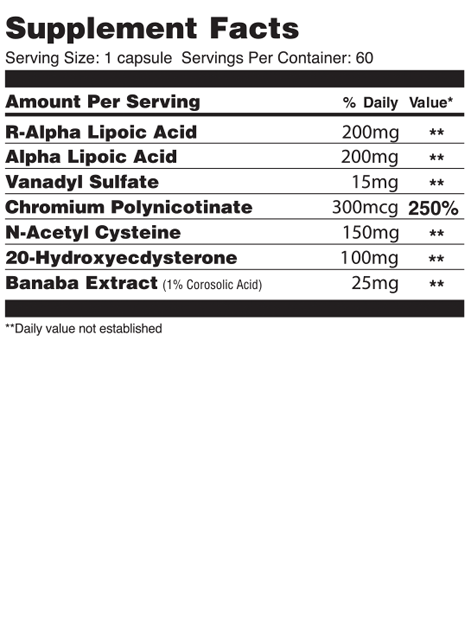 As a dietary supplement, consume 1 capsule 2-3 times daily with meals. For Maximum Results, stack with bioHEAT and bioLEAN.
Customer Reviews
Write a Review
Ask a Question
03/23/2020
Emily S.
United States
Looooove
Love you global formulas! Best products! Visible results on and off stage! Thank you!! Thank you Danitza for being an awesome rep and real life Mommy inspiration!
03/16/2020
Dawn R.
United States
biosupport works
I actually think they work. I've been using them on high carb meals. I haven't gained a pound. I've actually lost weight
02/27/2020
Aundre B.
United States
Bio support
It's a great product. I use it every morning when eating pancakes. No bloating, doesn't feel like the food is sitting on me. Definitely will boost your energy.
08/31/2019
Stephanie W.
United States
Biosupport
Absolutely love it!! Been using for several months and it is GOOD stuff! Definitely works!
08/05/2019
Detra A.
United States
5 stars
My over all experience is good.. Love the both lean and support. Thank you