Super bioCARB
Super bioCARB Ultimate Performance Carb Complex.
25 Grams of True Highly Branched Cyclic Dextrin.
The Ultimate Glycogen Loading, Endurance Enhancing, Recovery Matrix Plus 5g bioENDURE in Every Scoop!
25
Day supply
44.6g
Servings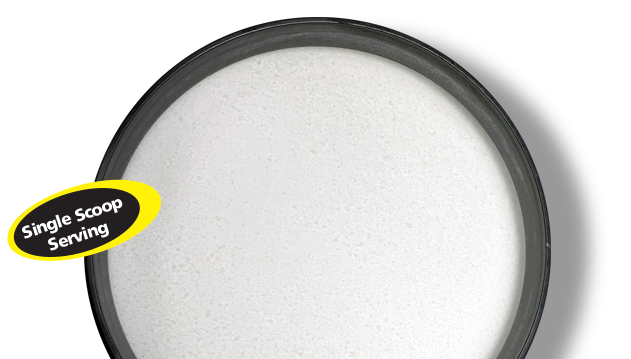 ULTIMATE PERFORMANCE CARB
Maximum Endurance/Recovery
Rapid Glycogen Loading
Enhance V02 max
Cellular Rehydration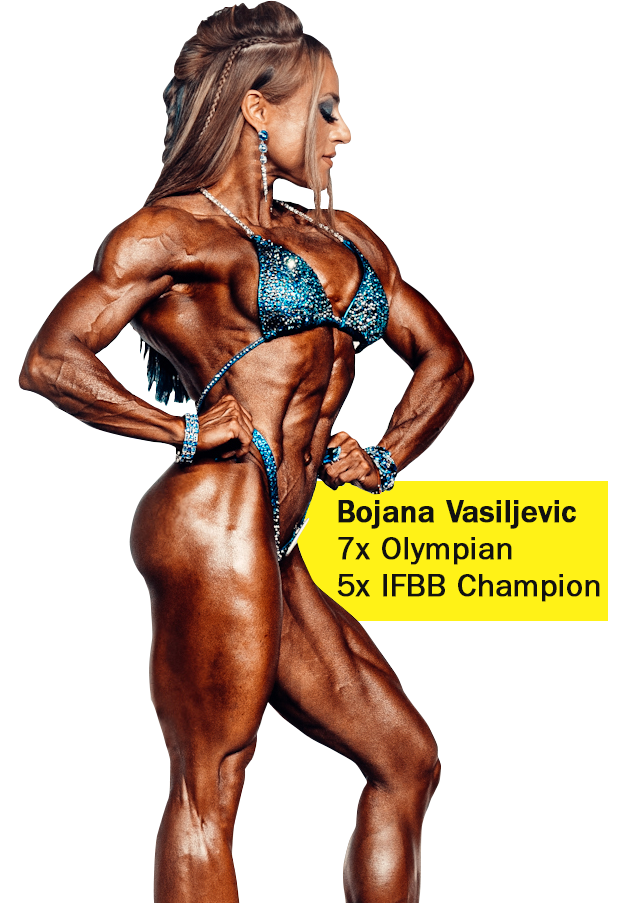 ULTIMATE PERFORMANCE CARB COMPLEX
Super bioCARB-Ultimate Performance Carb Formula
Super bioCARB is the most advanced carbohydrate formula in the industry. Super bioCARB utilizes 25 grams of 100% pure Cluster Dextrin® (Highly Branched Cyclic Dextrin) per scoop. Cluster Dextrin® has a low molecular weight and is extremely soluble, which accelerates gastric emptying. This is incredibly important, as it has the unique ability to enter your system quickly, with no bloating, does not cause insulin spikes, which leads to quickly absorbed, but long lasting, stable energy.*
No Low-Grade Filler Carbohydrates!
Super bioCARB will never contain dextrose, maltodextrin, waxy maze, and the like. It is critical to keep a steady source of energy during long, strenuous workouts. These types of lower grade carb sources will spike insulin levels, which will ultimately lead to a "crash" effect. Super bioCARB utilizes ONLY Cluster Dextrin!*
bioENDURE Enhanced!
bioCARB contains 5 grams of our exclusive 3.3:1:1 ratio bioENDURE BCAA Formula. bioENDURE increases energy expenditure and fat oxidation, and can maintain ATP stores during intense endurance exercise. bioENDURE is the ultimate defense against muscle degradation during intense physical training.*
ATP/Muscular Endurance
Super bioCARB also contains 2 grams of ATP producing Ribose. As we exercise, ATP stores are greatly diminished, resulting in fatigue, and loss of muscle contractile power. Ribose can bypass the body's slow production pathways, and result in the production of ATP molecules at a much higher rate than normal. In combination with our industry leading 9:1 Citrulline Malate, Super bioCARB will dramatically increase muscular endurance during long sustained training sessions.*
FLAVORS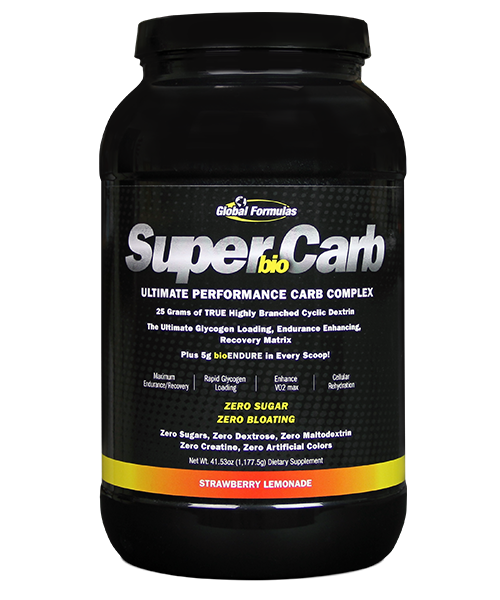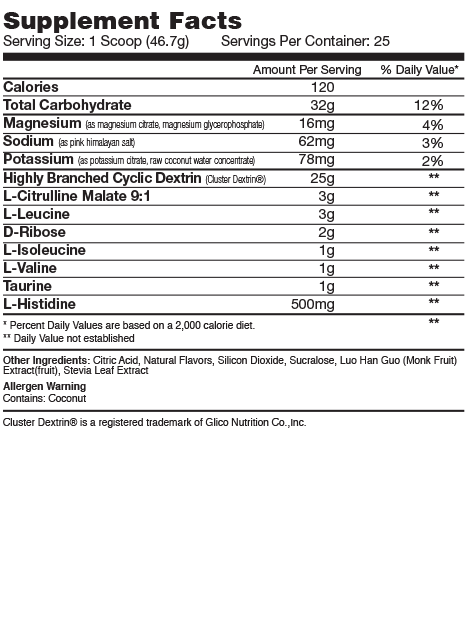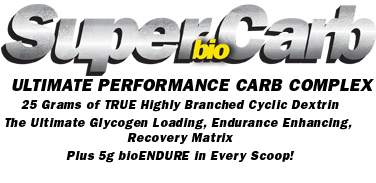 DIRECTIONS FOR USE: As a dietary supplement, mix 1 scoop in 16 ounces of water, or your favorite beverage. Shake or stir well. May be taken prior to training to carbo load, during training to maintain stamina levels, or post-training with bioProZERO or bioREPAIR for the ultimate in muscle recovery.